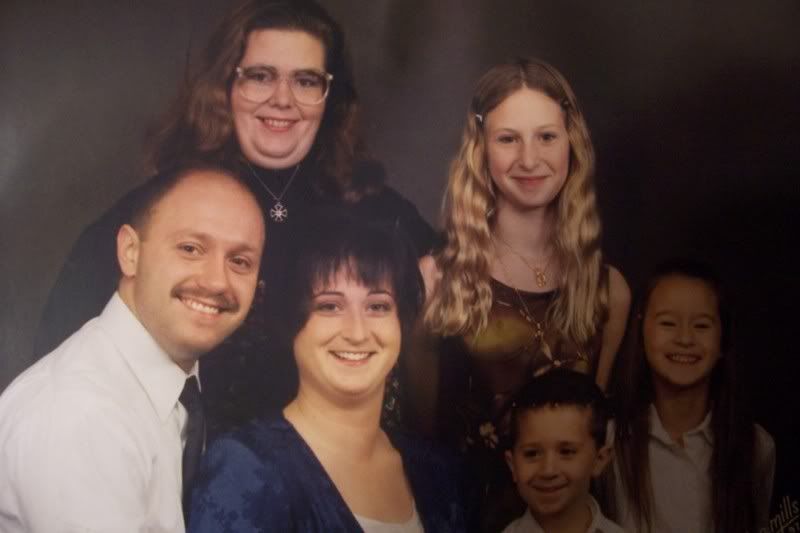 This one really scanned badly, but I am the one in the back, Kayleigh (1o yrs old) is beside me, then my ex-bil, my sister, Nathan (2 yrs old) and Athena (6 yrs old) are in the bottom row. This was taken on one of my sister and bil's short trips home. Dirk was out of town and was in deep trouble for missing the family picture day!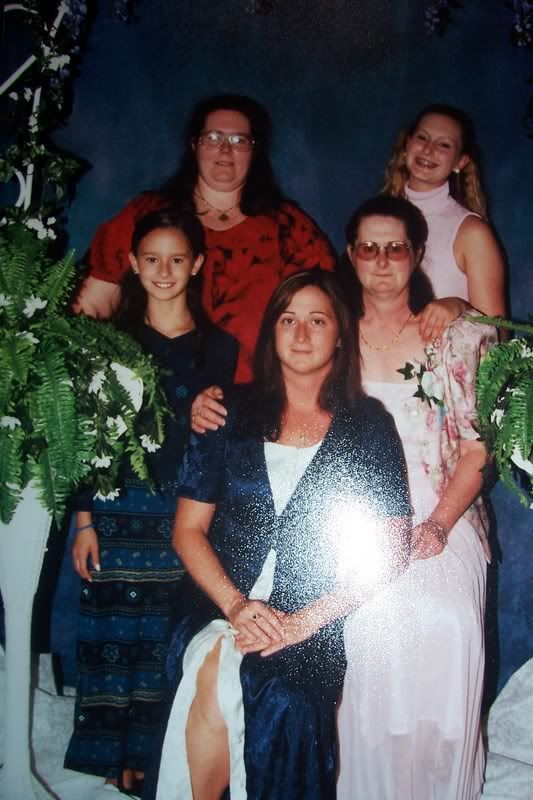 This is Just 4 years later and the year I started the Center. I am still in the back, with Kayleigh then Athena and my mom and my sister in front. Sorry about the hot spot!
This is the last picture the family took together and now Kayleigh is missing (as well as long gone ex-bil), this was taken the spring after she left for college and she couldn't make it back. This one is almost 3 years old at this point, yet it seems like yesterday.